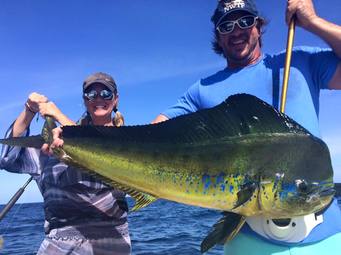 enrick@wahooslayer.com
enrick@wahooslayer.com
If the idea of going on a deep sea fishing charter in Roatan aboard a private charter boat really excites you. Or exploring the exotic outer bay islands sounds like a lot of fun to you. We can accommodate you and your group onboard one of our private deep sea fishing charter boats, "The Wahoo Slayer".

​We are the premier Roatan fishing guide service and deep sea fishing charter boat group of Roatan. Have complete confidence in an excellent experience during your cruise ship excursion or day long outer island tour.

​The value of our Charters is unsurpassed. Our commitment to competitive pricing is the best on the island.​
Contact us NOW for a quick quote.
​Our fishing guide is relentless in locating and catching Big Game Fish such as Sailfish, Blue and Black Marlin. Add the everyday excitement of catching "Rodeo Fish" such as Mahi Mahi, Tuna and our signature catch "
Wahoo"
.

Our Captain is celebrated as being the island's best guide, period. Locals anglers and visiting guests respect him for his unique fishing skills coupled with his pleasant and pleasing personality. ​You can easily find our charter boats harbored in
Half Moon Bay
, a charming rustic settlement of West End on the island of Roatan.
Roatan
is a scenic Caribbean paradise in the Bay Islands of Honduras. It also is considered one of the top watersports enthusiasts' destinations in the world.
​If you are ready to fully experience the absolute thrill of Big Game Fishing at its finest, we have the perfect vessel, best equipment and most experienced fishing guide just waiting for you.
Simply email us your
desired date and book
your dream fishing expedition with absolute confidence.

Email Captain
Enrick
at:
Enrick@wahooslayer.com
or call him local at: (504) 9883-3346
​See all his rave reviews by guests on
​TripAdvisor under Wahoo Slayer Fishing Charters
​Another great way to contact Captain Enrick is to follow him on Facebook at Wahoo Slayer. Message him and he will be right with you.
​
​
We have every time frame available for you. Half day, full day, night or outer island excursions. ​
---